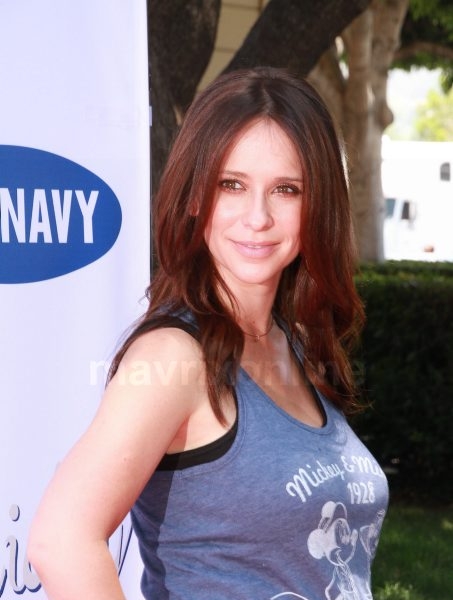 Mickey Through The Decades Collection Launch at Walt Disney Studios
Celebrities help celebrate Old Navy's new line of tees featuring classic artwork from the Disney vault at the "Mickey Through The Decades" Collection Launch Celebration held at the Walt Disney Studio Lot in Los Angeles.
In attendance was actress Jennifer Love Hewitt who was showing off her growing baby bump in a classic 1928 Mickey & Minnie tank top.
Brooke Burke-Charvet wore a classic fitted Minnie Mouse t-shirt matched with a grey patterned flowing skirt and black high heels. Brooke was in company of her children.
Constance Marie posed with her adorable daughter, Luna Marie Katich who wore an Minnie inspired dress.