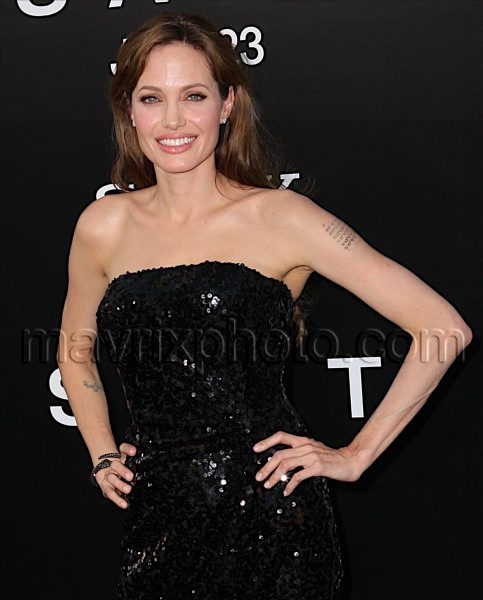 Got Salt?
Angelina Jolie shines in a sequined black mini-dress at the premiere of her new movie Salt in LA last night. Jolie was accompanied by the very the handsome and newly clean-shaven (thank heavens) Brad Pitt.
Angie plays a CIA officer accused of being a Russian spy and goes on the run to gain time to prove her innocence. Of course, that includes loads of action scenes, car chases and other stunts that show off her excellent skills.
One of the things I love about Ms Jolie, aside from her stunt-woman abilities, is her talent for choosing a real mix of roles. Shortly she is set to film Cleopatra, can't wait for that! But in the meantime… Got Salt?