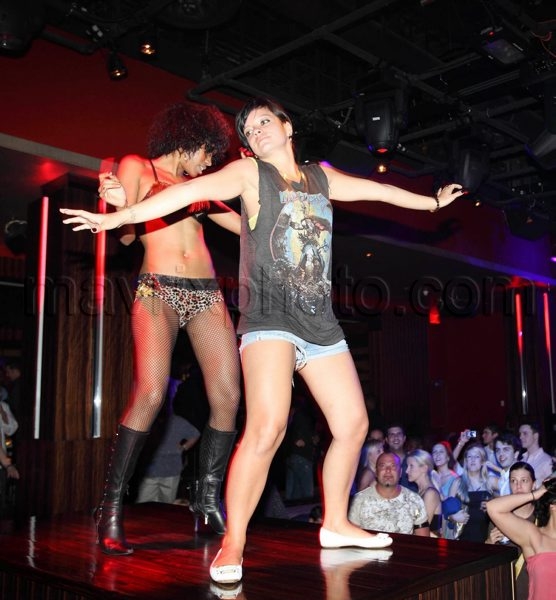 MavrixOnline Exclusive: Lily Allen Podium Dancer
Lily Allen enjoyed herself in the early hours of Valentine's Day with members of her band in the VIP section of Aura Nightclub (located inside Atlantis) following her stage performance as part of the Z100 Party Plane. The singer took to the podium in the club and let her hair down, dancing with a scantily clad podium dancer.
I really like Lily, she can teach some of our American starlets how to have a good time. Also, it looks like she's lost a bunch of weight recently…she looks great!