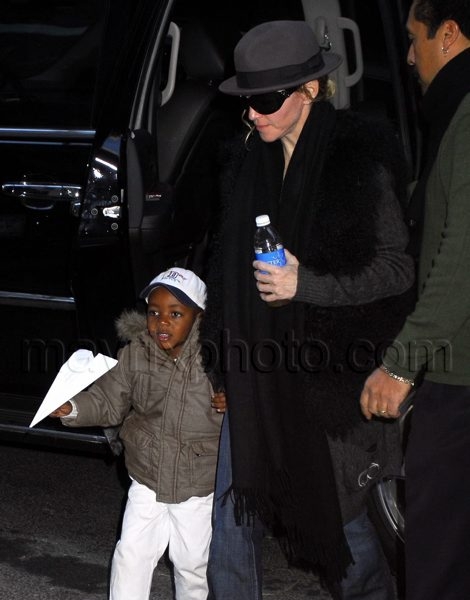 Guy Ritchie and Madonna Are Back Together Again
Well, temporarily, at least. Madonna and her (officially!) ex-husband, Guy Ritchie, met up today at the NYC Kaballah Center. Along with the kids, the famous former couple arrived at the center in the same chauffeur-driven SUV. Apparently, the two are keeping things friendly for the sake of their children.
I have to say, I'm pretty bummed about the situation. I was hoping to see post-divorce fireworks, where the two attacked each other through the media. I'm more than a little disappointed, though I guess it's best for the kids in the end.