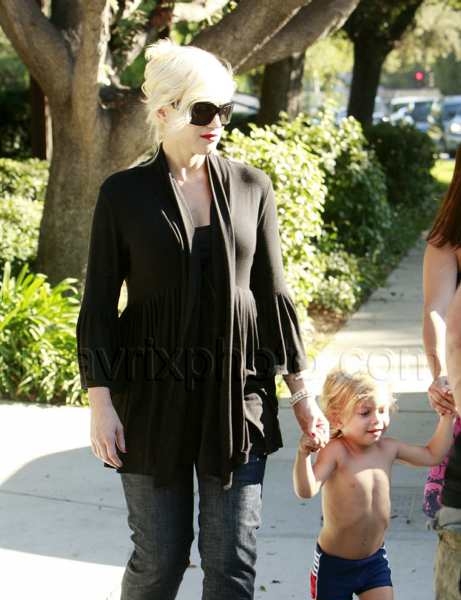 Gwen Stefani Bounces Back Nicely
Gwen Stefani just popped out another baby, Zuma, and she's already looking like she did before she got pregnant. I'm sure that millions of women everywhere are crying into their bowls of vanilla ice cream with peanut butter mixed in. It's just not fair that some women walk out of the hospital with their new babies in hand looking like a million dollars, while others gain 100 pounds during their pregnancy, only to pack on another 50 in the months after giving birth. Gwen must have the skinny gene or something…lucky girl!
Also, is it just me or is Gavin Rossdale even hotter than he was back in his Bush days?