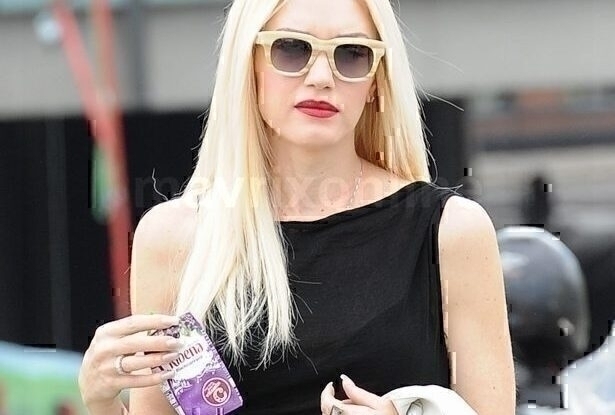 Gwen Stefani Rocks Juice Box on Family Trip
Gwen Stefani and husband Gavin Rossdale were spotted taking their sons Kingston and Zuma on a family trip to St. Martin's College of Art in London.
Rocker and fashionista Gwen looked quite stylish in a black fitted top with loose fitting black patterned trousers, black high heels and a large black purse.
Marking her the most stylish mom around was the purple juice box she was seen tugging around.