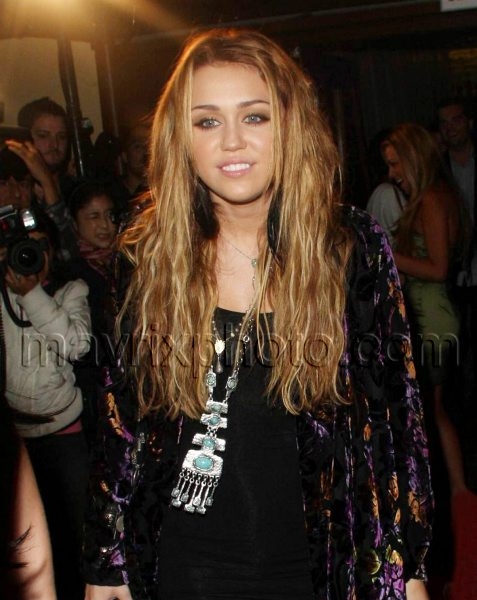 Miley Cyrus 'Too Sexy' In Who Owns My Heart?
Pop princess Miley Cyrus is about to turn 18 but is already stamping her woman-hood on the world!
She has a sexy new video called "Who Owns My Heart" which is being compared to Britney Spear's "Slave 4 U" and reportedly the president of the Parents Television Council has condemned the sexualized nature of the video!
We caught up with Miley at the red carpet grand opening of Xandros modern Greek restaurant in Beverly Hills looking as gorgeous as ever.