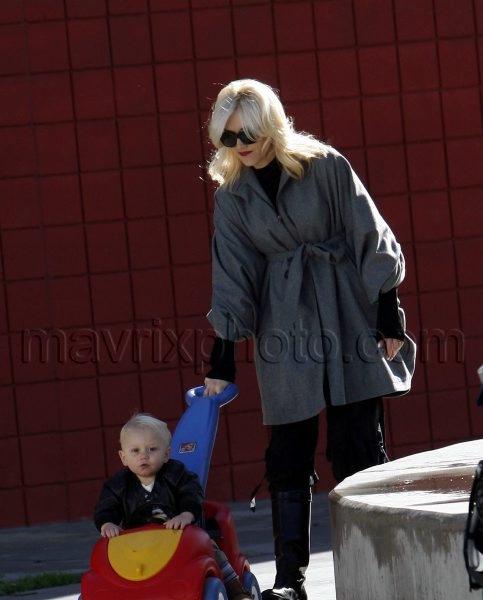 Gwen Stefani Takes Her Kids to the Park
Gwen Stefani is one of the hardest working women in the music biz, but she still manages to make time to be a hands-on mother. It seems like most of the pictures we've seen of Gwen have included the kids — from birthday parties and pumpkin hunting to tantrums, Gwen is always with her kids.
Yesterday was no exception, either. She took Kingston and Zuma to a nearby park, and it looks like the kids had a great time. She's really setting the standard in Hollywood parenting!