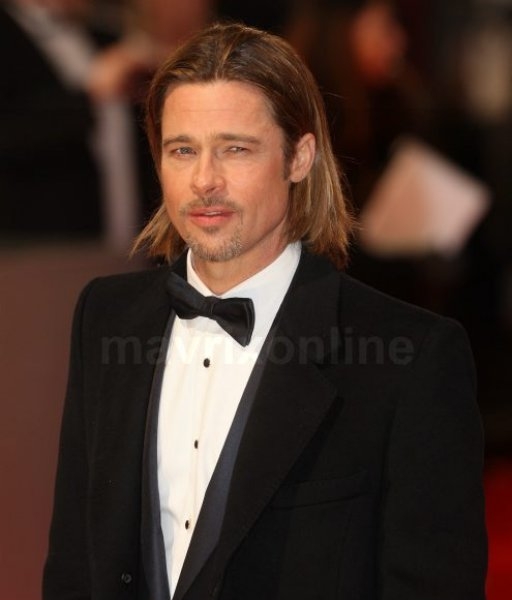 Brad Pitt Seduces Fans At The Orange British Academy Film Awards In London
Actor and activist Brad Pitt shined brightly as a nominee at the 2012 BAFTAS aka. the Orange British Academy Film Awards held at the Royal Opera House in London.
Pitt wore a traditional tuxedo which he covered with a Dolce & Gabbana overcoat to fend off the frosty winter weather in London.
The actors, best known for his work in the 1998 film Fight Club was nominated in the category for Best Actor for his work in Moneyball. However, he lost the award to Jean Dujardin for his work in the silent film The Artist.
Still, the loss did not damper Pitt's mood, as he was seen enjoying himself and his contemporaries as they were bestowed with awards for their outstanding work in cinema.