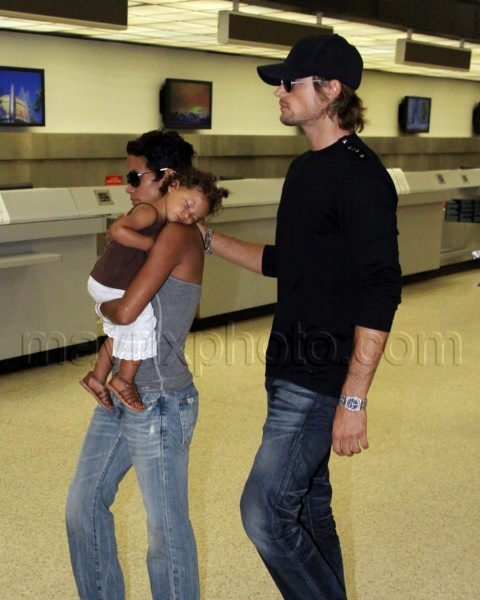 Halle Berry Peaces Out of Miami
After spending the week in Miami with her family, Halle Berry left Miami while carrying her daughter (and simultaneously hiding her stomach). After our exclusive shots hit the Internet earlier this week, everyone's been speculating that she might be carrying another kid.
I mean, why else would she wear a dress style bathing suit? Those types of things are made for two kinds of people only: the BBWs (look it up if you don't know what it means) and the preggo. And Halle Berry is definitely not a BBW.