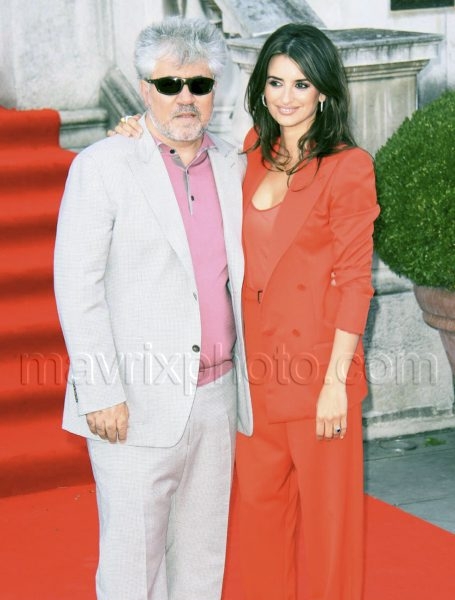 Pics of the Broken Embraces Premiere
Penelope Cruz and Pedro Almodovar (in an awesome suit) went to the UK premiere of Broken Promises together last night at the Somerset House. Is it just me, or is her outfit a little Blanche Devereaux? Not that I'm complaining, Rue McClannahan is one of the greatest actresses to ever grace the small screen.
But what's up with her feet? Did she not have time for a pedi before the premiere?