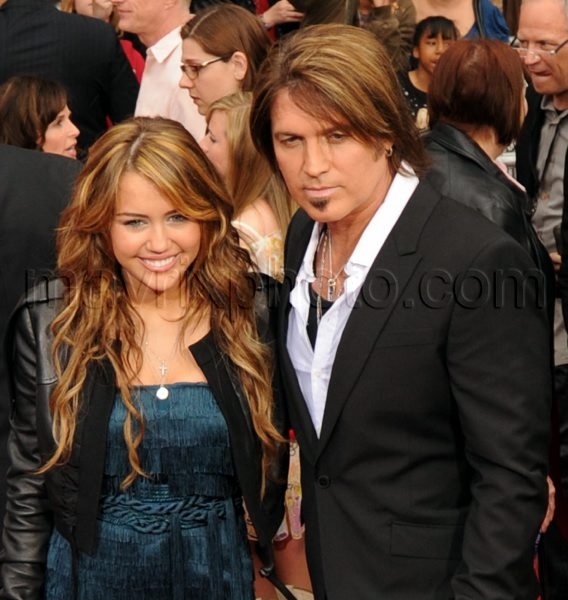 Hanna Montana: The Movie Premiere
Miley Cyrus, accompanied by dad Billy Ray Cyrus, mom Leticia Cyrus, Noah Lindsey Cyrus and Braison Chance Cyrus, attended the premiere of Hannah Montana: The Movie at the El Capitan Theater in Hollywood last night. The film is due for release in US theaters on April 11. And Miley looked totally cute and age-appropriate, too!
You know, it's funny that I get a post with Billy Ray in it today, because just last night I was talking with a friend about the retribution that Billy should pay to the world for Achy Breaky Heart (and the dance that went along with it). I won't say what we decided on!