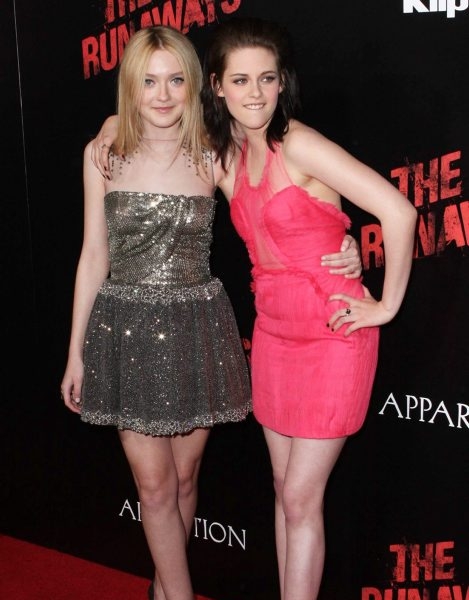 The Premiere of The Runaways
Dakota Fanning, Kristin Stewart, Joan Jett and Cherie Currie all walked the red carpet at the ArcLight Cinerama Dome in Los Angeles last night. There are a couple of reasons I'm so excited about this movie:
It's got Dakota Fanning and Kristin Stewart in it — they were great together in that Twilight movie, and I'm sure this one is going to be even better.
Two words: Joan Jett!!!
As a child of the 80s with a gay aunt, I grew up LOVING me some Joan Jett. And check her out on that red carpet — sister hasn't lost her sparkle! Work it, Joan!