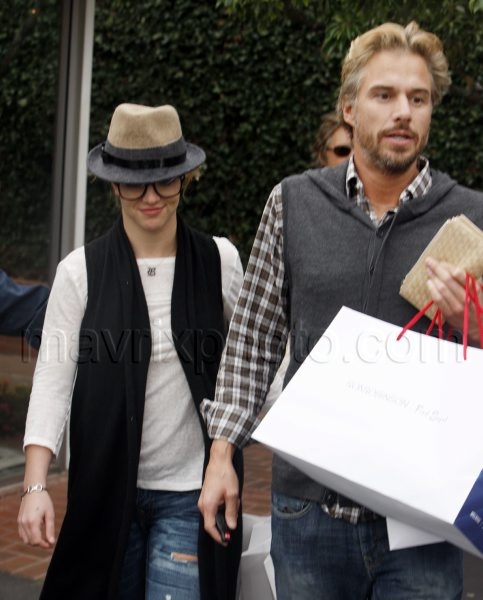 Happy 28th Birthday, Britney Spears!
Britney Spears celebrated her 28th birthday today with some shopping at Fred Segal in West Hollywood. Spears, who just returned from the Australian leg of her worldwide tour, is currently supporting her recently released CD The Singles Collection, which provides a comprehensive look at her career.
I have a feeling Brit Brit is going to be putting out a ton of new songs in the next few years — sister doesn't look like she's leaving the limelight any time soon. Maybe we'll get another CD of singles in 2012?