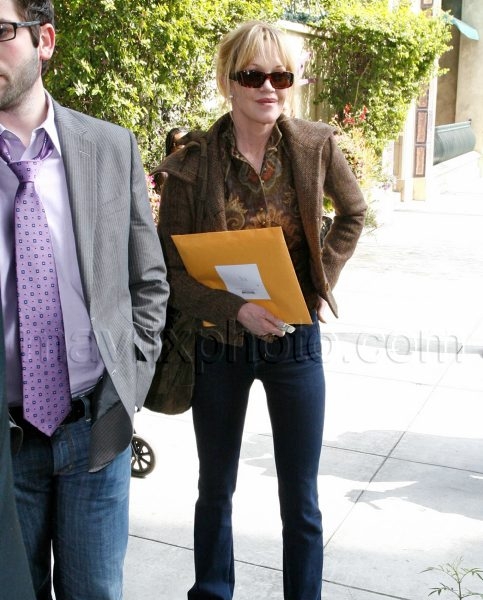 Melanie Griffith Means Business
Melanie Griffith hit Spago yesterday for a business lunch. The casually dressed Griffith carried an official-looking envelope with her initials "MG" on a label on the front…wonder what's in it?
Wiki tells me that Melanie is 51, but I'm not sure I believe it. She doesn't look a day over 40!