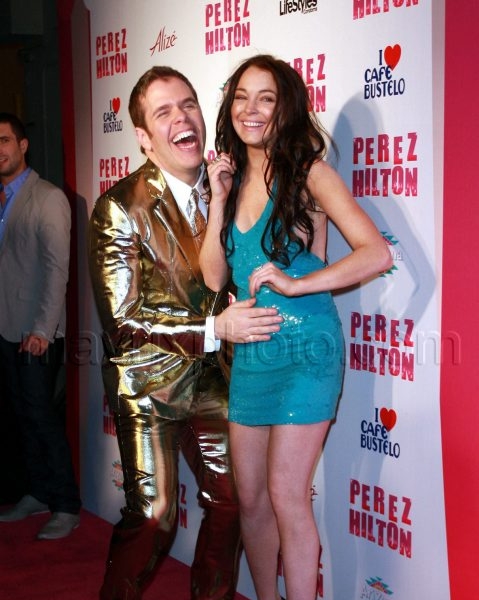 Happy (Belated) Birthday, Perez Hilton!
Perez Hilton's 32nd birthday was last week, and last night was the official celebration. The theme of the party was "CARN-EVIL", and the shindig was held at Paramount Studios in Hollywood.
Everyone who is anyone was there, including Lindsay Lohan, Eve, Liza Minnelli, Mel B, Ashley Tisdale, Justin Bieber, Audrina Patridge, Katy Perry, Paula Abdul and Leona Lewis. That's quite an impressive guest list!
Happy belated birthday from the Mavrix team, Perez!