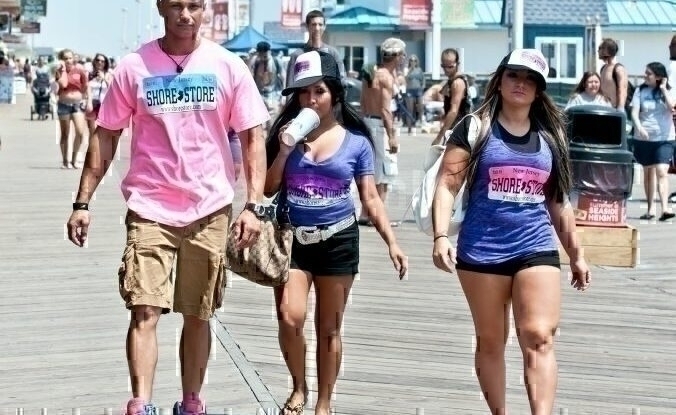 Jersey Shore Carnival Time
Snooki, Deena Cortese and DJ Pauly D take a ride at the Carnival while filming a segment for Jersey Shore wearing matching T-Shirts.
Snooki is currently making headlines for her recent dancing encounter with a potted plant and like most things there a several sides to this story.
What's your thoughts?