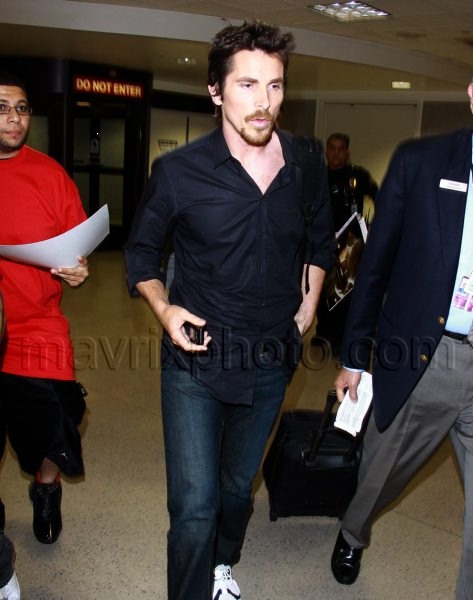 Happy Father's Day to Christian Bale!
In case you forgot, today is Father's Day. To help you celebrate, I decided to post some pics of the hottest dad on the planet at LAX yesterday: Christian Bale. Christian is so damn attractive, I almost didn't notice those blindingly white tennis shoes up against his dark wash jeans. Who's his stylist? Clearly, he/she doesn't know how to work with natural hotness, or he'd never leave the house looking like that.
Christian is on the move right now, going all over the place to promote his new movie, Public Enemies. He seems to be bringing his family along for the ride, because his wife was with him as they got into their limo.