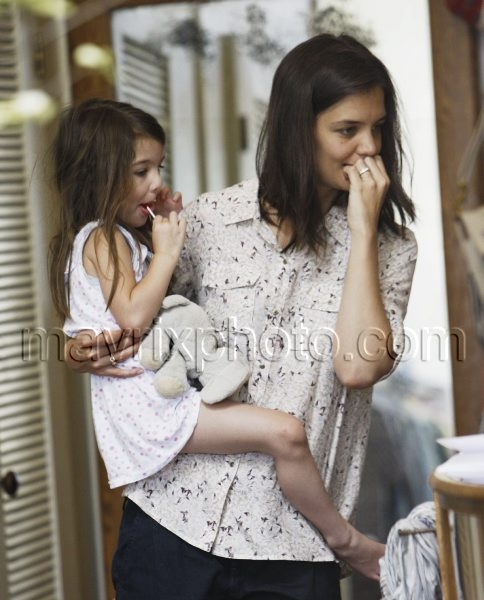 Happy Mothers Day Katie!
Katie Holmes spent some pre-mothers day quality time with her adorable daughter Suri yesterday in LA.
And what did the pair get up to? Shopping of course as Suri is quite the fashionista – although she seemed to be more interested in a lollipop most of the time!