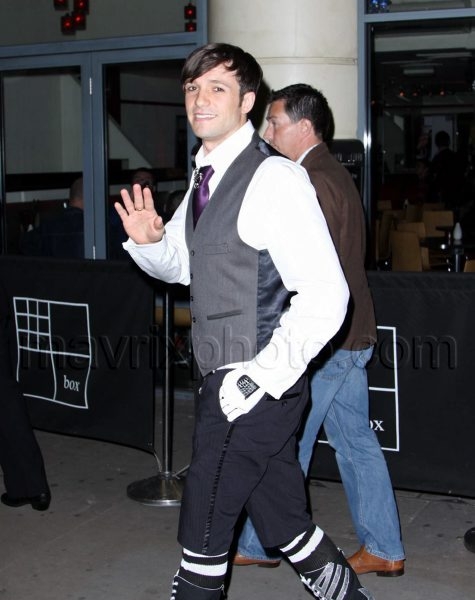 Hello There, Handsome
Jason Dottley is in London to promote Sordid Lives and his new album, which includes the smash Hit Play (Take Me Away), and yesterday he hit up The Ivy for dinner. Jason rocked out some short pants, an M.J.-inspired glove and some emolicious hair for the occasion.
With is hair that long and that dark, I'm getting a total Jordan Catalano vibe from Jason. For Halloween, he should totally wear a flannel shirt and sheepskin-lined denim jacket. My So-Called Hottie! To complete the look, Del Shores can put on a red wig, drum up some teenage angst and go as Angela.