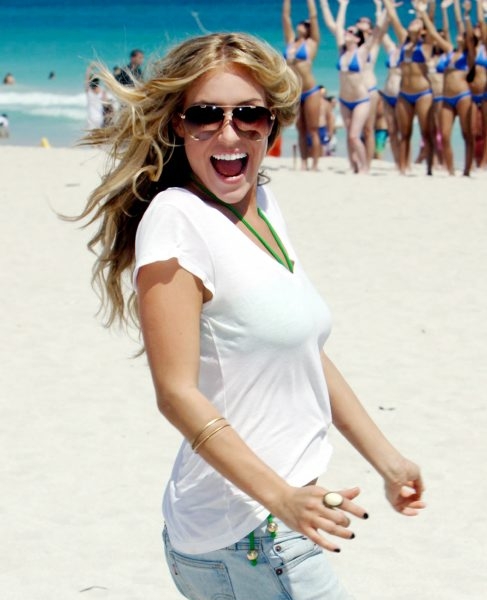 Kristin Cavallari is Back (and HOT!)
Van Wilder 3 star Kristin Cavallari made an appearance today at Cosmopolitan Magazine's second annual Bikini Bash, presented by Nivea. At the event, hundreds of women in bikinis gathered on the shores of Miami's South Beach to spell out the world COSMO for an aerial photograph that will be featured in the August 2009 issue of the magazine.
Cavallari's upcoming film "Van Wilder 3" is due for release in US theaters on March 17, 2009. To tell you the truth, I'm pretty psyched about the new Van Wilder movie. I loved the first one, and I've been overdosing on L.C. for quite some time now. I think we're all due for some Kristin C!