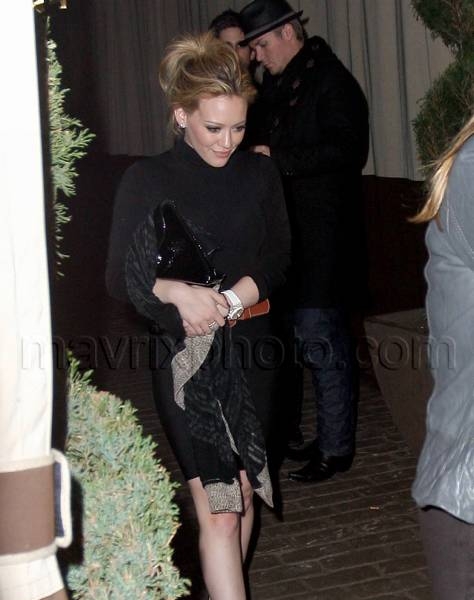 Hilary Duff Ditches Bardot
Sometimes, Hilary Duff looks like Mr. Ed's slow sister (and don't even get me started on Haylie Duff!). Other times, she looks really, really cute. I'm happy to put her in the latter category today–she's downright hot in this picture, which was taken outside of Bardot last night.
Hilary has some pretty big stuff going on, at least in terms of her career. Last month, she rang the opening bell at the New York Stock Exchange. Currently, she's spreading her sexiness all over the pages of Maxim. Let's hope she continues to stay relevant through 2009!