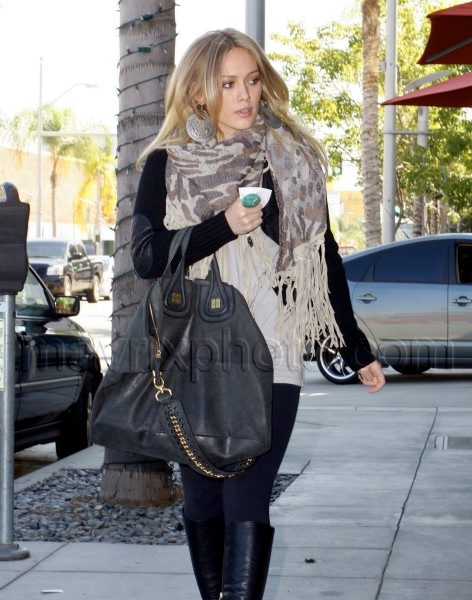 Hilary Duff Hits the Hills
Not The Hills hills, but Beverly Hills. Hilary Duff looked all bundled up for the soon-to-be-winter weather today as she hit a hair salon before doing lunch.
How stylish does she look? Kristen Bell better take note, because this is how you layer clothes. PREACH IT, Hilary! There's absolutely nothing I don't love about the way she's dressed, from the boots to the scarf to the earrings to the leggings. I know some people won't agree with me on the leggings part, but I'm totally down with them. If it were up to me, we'd bring back leggings with oversized shirts that are tied off at the side. Yeah, you know what I'm talking about. Don't even pretend.