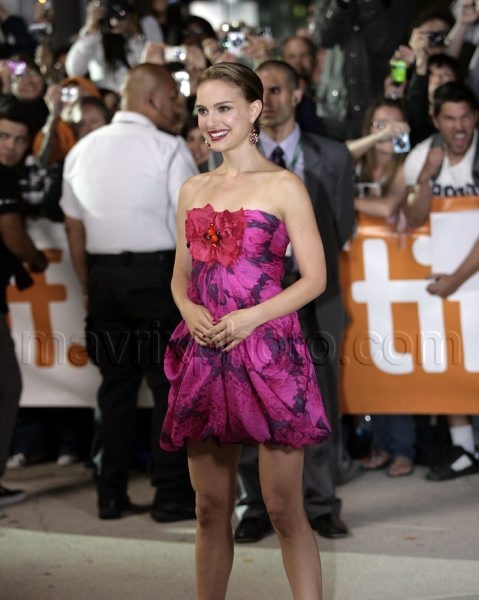 Natalie Portman and Lisa Kudrow at the TIFF
Natalie Portman and Lisa Kudrow were two of the big names at the premiere of Love and Other Impossible Pursuits at the Toronto International Film Festival yesterday. I can see why so many guys dig Natalie so much. On top of speaking approximately eleventy zillion languages (fluently!), she's absolutely gorgeous. When she hit the red carpet, everyone else should have just gone home. How can anyone compete with that?
That dress! The makeup! Those shoes! Everything is perfect and she looks amazing. Somebody needs to give their stylist a raise!