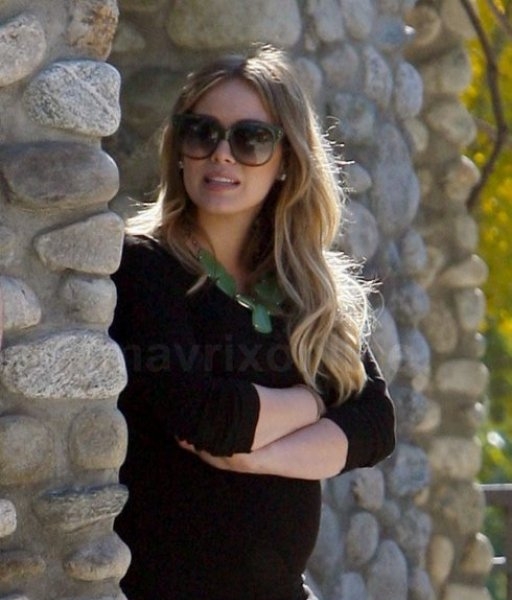 Hilary Duff Visits Los Angeles Park With Hubby Mike Comrie Thanksgiving Weekend
Hilary Duff sports her best accessory, her growing baby bump, while spending the afternoon in a Los Angeles park with husband Mike Comrie after Thanksgiving.
Duff was glowing in a long sleeved black shirt accented with a stunning jade collar necklace, burnt umber jeans and riding boots.
She spent the afternoon talking with her husband, hugging and holding his hand in the park.  Duff also took some time to play with a cute black dog who played fetch with the mom-to-be.