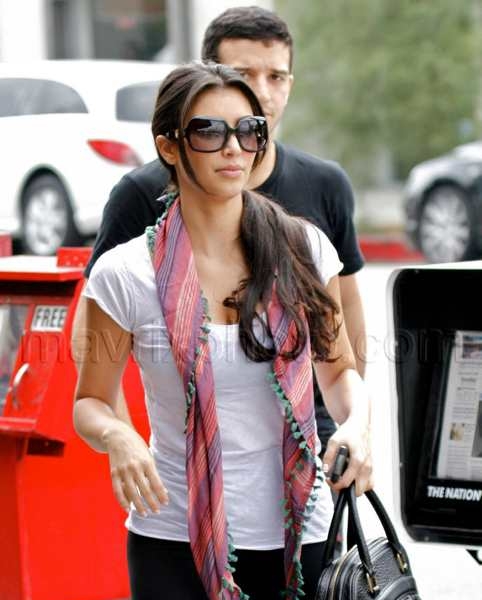 Holy Kardashian, Batman!
I don't know what that is behind Kim Kardashian in these pictures, but she needs to stop posing next to brightly colored box-like objects. First, there was this fiasco. Now this? Kim, you're too elegant for orange!
Kim and her mechanic Dancing With the Stars partner, Mark Ballas (you know, the one with Mark Ballas printed on his t-shirt) took a break from dancing to go to lunch. I think it takes a special kind of toolbag to wear a shirt with his name in huge letters on it, but who am I to judge? In high school, I wore a shirt that said LAND on it at least once a week. I bought it at the Gap outlet and thought it was cool.