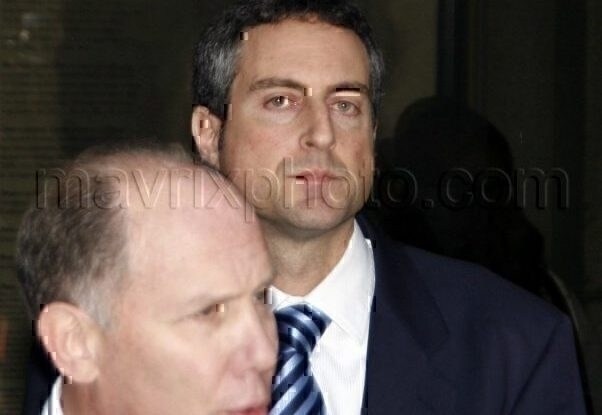 Howard K. Stern Trial Update
Howard K. Stern and Doctor Khristine Eroshevich arrived at Los Angeles Superior Court earlier today for their arraignment in the death of Anna Nicole Smith. The two  were charged with helping give thousands of prescription drugs to the former Playboy Playmate in the years leading up to her fatal drug overdose in 2007.
The arraignment was postponed to May 13. Stern and Eroshevich along with another doctor, Sandeep Kapoor, each face six counts including conspiracy. Each defendant faces up to five years, eight months in prison if convicted. The three defendants were each charged on March 12 with three felony counts of conspiracy and several other charges of fraudulent prescriptions.
Prosecutors claim that the doctors gave the drugs — including opiates and benzodiazepines — to Stern, who then gave them to Smith. At a press conference following today's court proceedings, Stern's attorney Steve Sadow said he would fight the "baseless allegations" against Stern until the end.
Baseless, huh? Well, from my perspective, these allegations are anything but. I hope he gets what he deserves, because Anna Nicole Smith was the closest thing to Marilyn Monroe that my generation had (and she's still missed by many, including her baby girl).