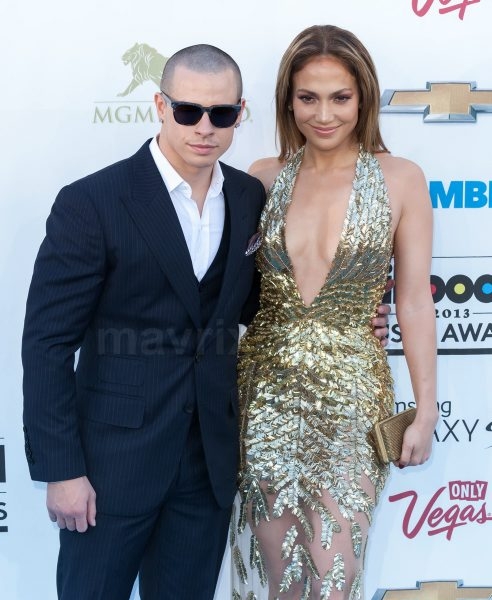 2013 Billboard Music Awards in Las Vegas
Musicians and celebrities made an appearance at the 2013 Billboard Music Awards held at the MGM Resort & Casino in Vegas.
Looking golden, Jennifer Lopez wore a gold sequenced dress and donned her young boyfriend Casper Smart.
Miley Cyrus wore a white patterned dress with checkered embellishment.
Wearing a sexy royal blue sequenced mini-dress, Taylor Swift looked amazing.
Ke$ha pushed the slit line to a new level wearing a black mini-dress with side slits that went high enough that almost showed off her behind.
Rock princess Avril Lavigne walked the carpet with her fiance Chad Kroeger while wearing a black leather strapless dress. Chad matched his lovely girl with a black leather jacket with a black t-shirt and black pants.
Chris Brown wore a grey patterned sweater which set a perfect background for the gold crucifix necklace he was donning.
Known for outrageous outfits, Nicki Minaj wore a lovely bright red floor length gown giving her a more tamed down look.
Displaying awesome excitement, Jenny McCarthy waved at fans while wearing a black tank top with a blue sequenced skirt.
Canadian singer Carly Rae Jepsen wore a simple black dress while Audrina Patridge wore a black dress with a gold netted top over it.