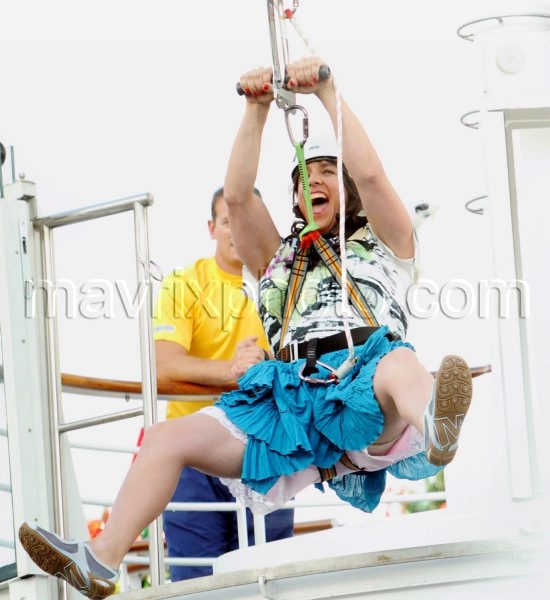 Adam Sandler Jack and Jill Zip Line
Funnyman Adam Sandler looks like he's having a great time in that dress!
With a parrot on his shoulder, his costume skirt hiked up and a silly grin on his face Adam got rigged up to a zip line on the set of "Jack and Jill" co-starring Katie Holmes.
"Jack and Jill" is currently filming on the world's largest cruise ship, the Royal Caribbean's new Allure of the Seas.
Don't you wish you were there!