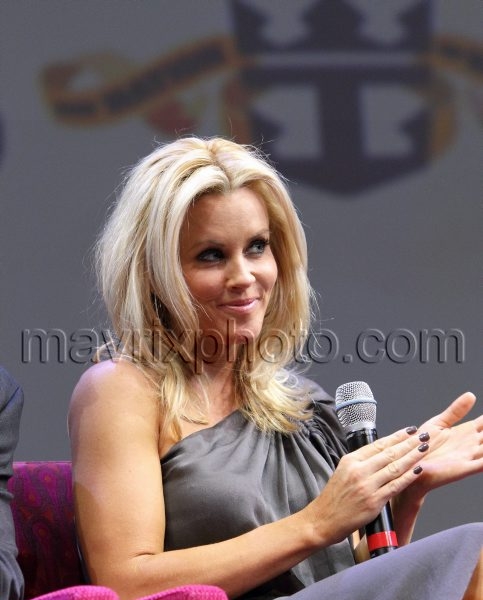 Alluring Red Carpet Premiere
Tonight was the exclusive premiere of Royal Caribbean's celebrity short films "The Allure of Love" and "Royal Reunion".
Aboard the luxurious and entertaining Allure of the Seas cruise ship blonde beauty Jenny McCarthy and distinguished James Brolin joined Royal Caribbean International president and CEO Adam Goldstein to celebrate their short films which they both directed and starred in.
The romantic comedy pieces highlight the many exciting, fun, adventurous and relaxing things all guests can do while on a their vacation cruise…
…including rock-wall climbing, surfing, relaxing with spa treatments and having a blast thanks to the on board energetic nightlife!