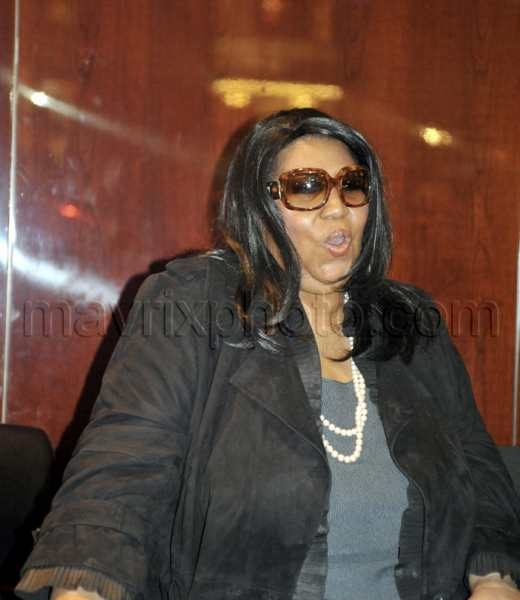 Aretha Franklin is Showing Us Her Sexy Face
Aretha Franklin is giving me "come hither" eyes in this picture, and I'm not sure if I can handle the sheer sexiness of it all.
Anyway, the Queen of Soul was in NYC yesterday signing autographs for her adoring fans. Aretha is one of those rare talents that everyone loves. Believe it or not, she just released her first holiday album. I'm pretty sure N'Sync, Britney and the friggin' Chipmunks have Christmas CDs, so I don't know what took her so long to jump on the bandwagon. People actually want to hear her sing Christmas songs!
You know who else has a Christmas CD? Twisted Sister!!! No, I'm not kidding. It's actually a pretty good album, too. It's called Twisted Christmas, and I listened to it on repeat for the whole season.