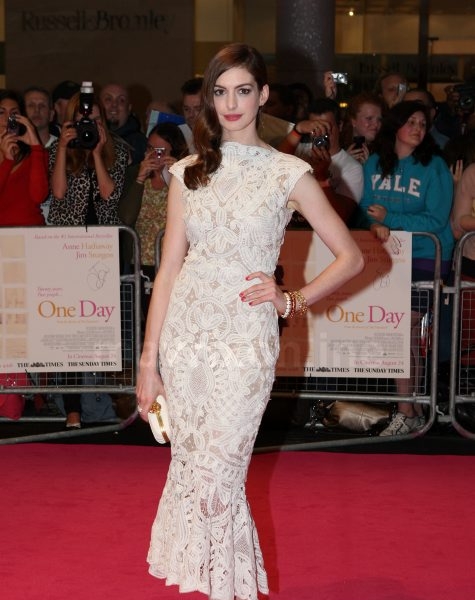 Anne Hathaway Wows at the One Day Premiere
The European premiere of One Day was held yesterday at Vue Westfield in London, and Anne Hathaway worked the red carpet like she had a rent payment due. The dress, the hair, the jewelry, the lipstick…I'm in love with it all. She's shining so bright, the lady in the blue YALE hoodie can't even look at her directly.
Jim Sturgess and Peaches Geldof were also there and looking fab, but Ms. Hathaway stole the show.