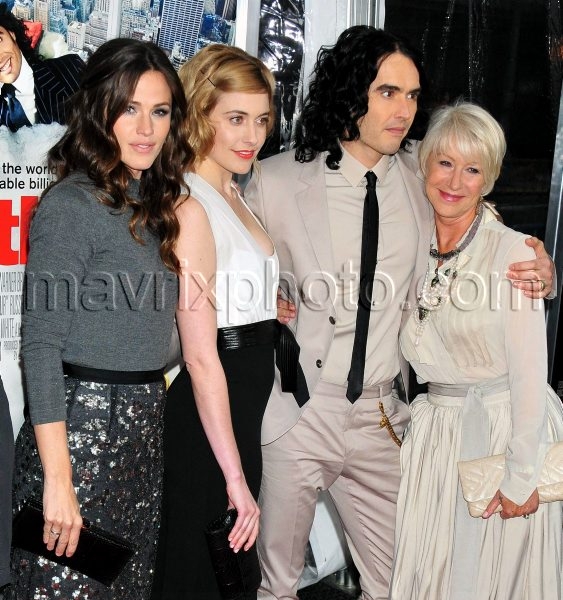 Russell Brand's 'Arthur' New York Premiere
When it comes to rising star Russell Brand is art imitating life or vice versa?
A wild rapscallion transformed after falling for the girl of his dreams…sounds a lot like Russell's new film "Arthur" and a lot like his own life too!
And the London comic turned Hollywood actor is the first to admit it, 'When I fell in love, it changed me from being a rapscallion rascal and nocturnal squirrel man to faithful husband,' speaking of his pop star wife Katy Perry while on the red carpet of last night's premiere.
Joining the nocturnal squirrel man to faithful husband at Ziegfeld Theatre were his co-stars Helen Mirren and Jennifer Garner…both of whom looked dazzling in their own right.