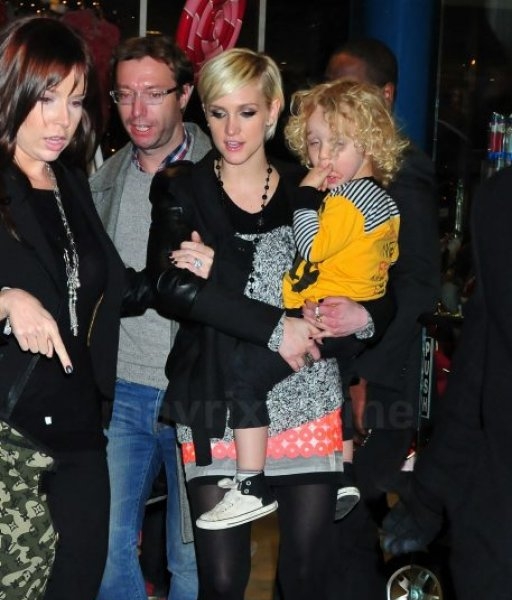 Ashlee Simpson & Son Bronx Exit Jessica Simpson Girls Launch
Since announcing her pregnancy Jessica Simpson has been hounded with media attention, however, it's her sister Ashlee Simpson that photographers caught leaving the Jessica Simpson Girls launch at Dylan's Candy Bar in New York.
Ashlee, spotted holding her son Bronx, still wears her hair in a short blonde pixie cut that frames her face and offsets her features in the loveliest way.
Ashlee wasn't just at the launch to support her sister, but because she co-created the tween line with Jessica, the two of which grew from teen pop sensations and know a thing or two about fashion.
Jessica is currently engaged to athlete Eric Johnson.  The two are rumored to marry shortly after the birth of their first child.