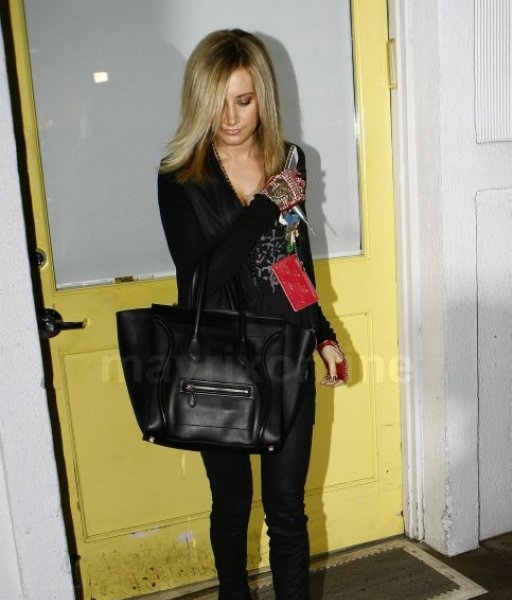 Ashley Tisdale Celebrates Being Single & Fabulous At Byron Tracy Salon
Upon the heels of a breakup, Ashley Tisdale celebrates her new found singledom with a stop off at the Byron Tracy salon in Beverly Hills.
Tisdale, most famous for her role in the teen film "High School Musical" recently split from her boyfriend of two years Scott Speer but has managed to look better than ever.
Tisdale wore a black sweater, black leggings with red booties and red Chanel gloves a look perfect for a crisp New York day, which is perfect since the weather in Los Angeles has been more chilly than usual.
Additionally, Ashley was seen canoodling with a new man after her breakup, perhaps, the stop off at the sale was to get ready for a hot date with her new man?