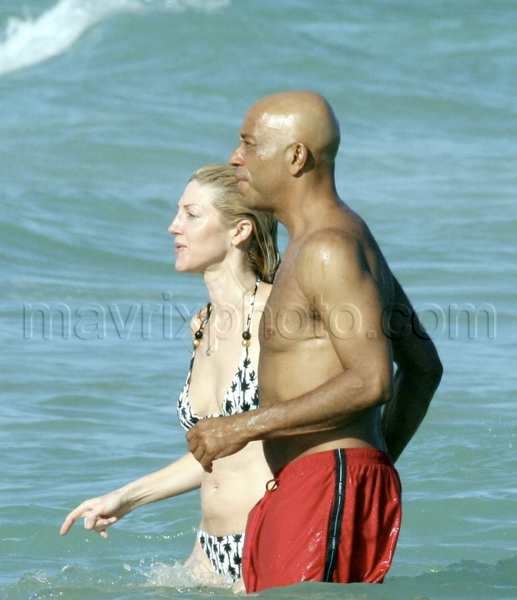 MavrixOnline Exclusive: Russell Simmons Does Yoga
I loves me some Russell Simmons. He's super charming, really intelligent, filthy rich and extremely flexible in more ways than one. In a word, he's awesome.
Apparently, Russell met the ladies in the pictures on the beach and then decided to show off to them some of his mad yoga skills.