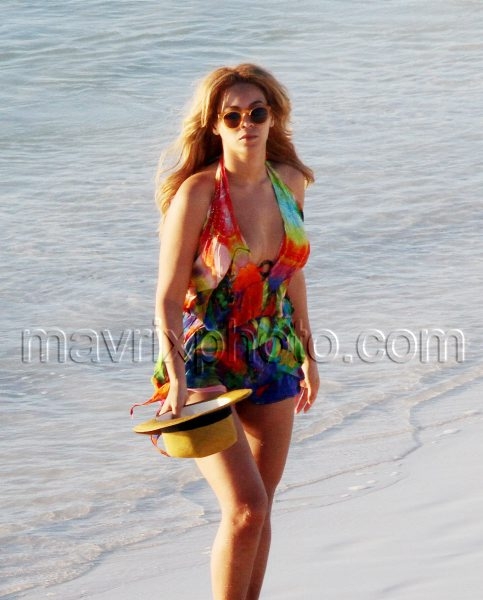 Beyonce's Get Away
Wearing a brightly patterned cover up over her red string bikini,  a newly blond Beyonce takes a solo sunset stroll along a Carribbean beach.
The stunning singer seemed preoccupied and deep in thought as she waded in the warm ocean. Wonder what can be on her mind?
After spending the day holed up in the a beach-side cabana with her hubby Jay-Z, the couple finally emerged to return to their hotel.