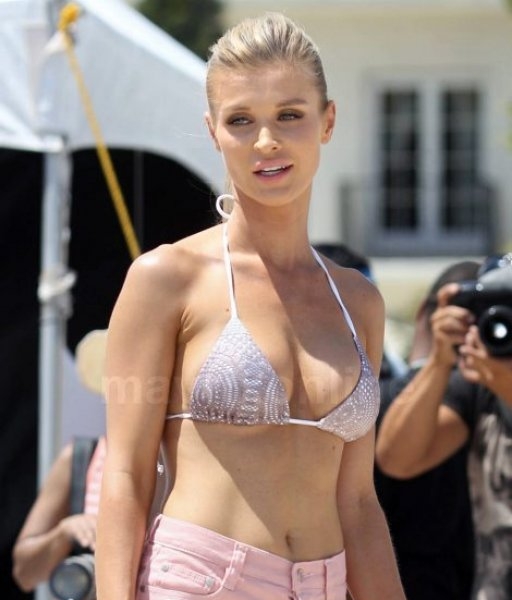 Bikini Beach Babe Joanna Krupa Competes In Miami's Model Beach Volleyball Tournament
Bikini model Joanna Krupa made the most of her perfectly toned beach body by competing in the Model Beach Volleyball Tournament in Miami.
The tournament, which pits models against one another in competitive volleyball matches for prizes and to raise money for the charity Models 4 Water.
Krupa highlighted her perfectly toned beach body with a sexy pink paisley print bikini top and pink cutoff denim shorts with edgy frays and rips that strategically highlighted the most delicious parts of her body.
Additionally, Krupa was added to the cast members of the Real Housewives of Miami, which will give a better view into the woman behind the bikini.