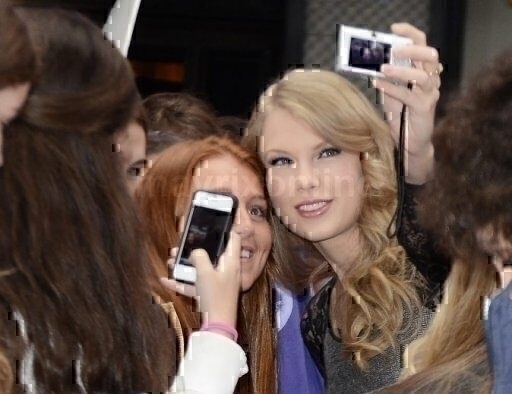 Billboard's Woman Of The Year Taylor Swift Shines On Good Morning America
Taylor Swift ended her spectacular week of accomplishments by stopping by ABC's Good Morning America where she posed for photos with fans and talked about her big week in New York City.
Not only was she named Billboard's Woman Of The Year, but at 21-years-old she is the youngest woman to be bestowed with the honor.
Past recipients include icons Beyonce Knowles, Reba McEntire & Fergie from the Black Eyed Peas.
Additionally, Taylor launched her new perfume this week called "Wonderstruck" which was inspired by the lyrics from her song "Enchanted."
The new fragrance uses vanilla, sandalwood, honeysuckle, golden amber and pull it together with a hint of sweet peach to inspire a signature scent as naturally sweet and beautiful as the "Fifteen" singer.