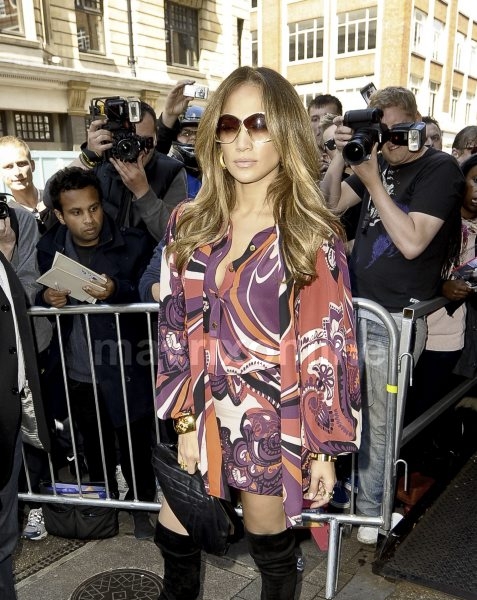 Jennifer Lopez On BBC1
Jennifer Lopez shows off her curves in a colorful figure hugging dress as she makes her way into the BBC Radio 1 studios in London.
Jenny is seriously back on the block! Ms. Lopez has been wowing crowds Stateside in recent weeks with her latest comeback and by the turnout in London, I guess that JLo mania is not confined to the States!
If for some reason you have been living under a rock recently and haven't heard her latest track On The Floor, I highly suggest a listen…. and a look – don't miss those dance moves!