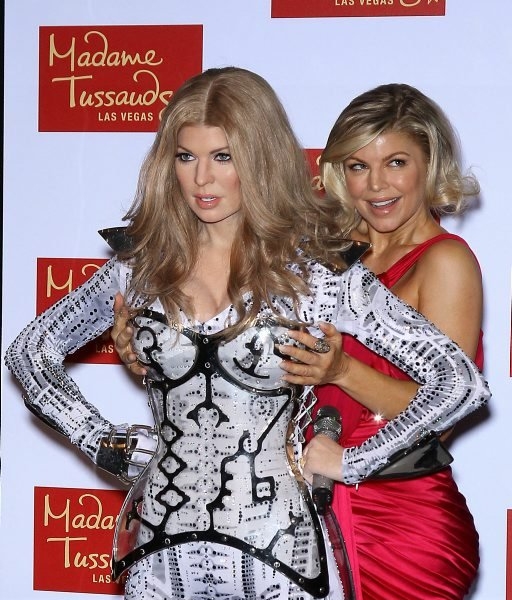 Black Eyed Peas' Fergie Unveils Wax Figure With Family At Madame Tussauds In Las Vegas
Pop super group, Black Eyes Peas' might have announced they're going on hiatus as a band, but Fergie's going full speed ahead with her own career.
In Las Vegas, she unveiled her very own wax figure at Madame Tussauds at the Venetian Hotel & Casino.
The lifelike figurine portrayed the singer in a futuristic outfit indicative of her time on stage with the Black Eyed Peas.
Fergie was accompanied by her mother Terri Jackson, father Pat Ferguson and her sister Dana Ferguson.
Now that the Black Eyes Peas won't be working together, will Fergie be donning out of this world outfits anymore or will she go back to her sexy roots with another solo album?  Let's hope so!