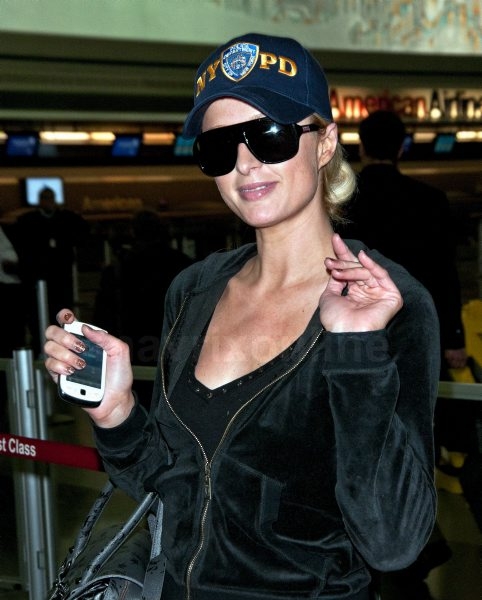 Paris Hiltons Bling Ring Woes
Paris looks happy and carefree as she slips through JFK airport to catch a flight despite reports that she's being sued!
It seems that German insurance company Allianz is charging that she has yet to return the $60,000 in borrowed Damiani jewelry, which was part of the $2.8 million jewelry heist at her home in 2009. According to some reports, the jewelry was recovered and returned by the police to Paris.
A spokesperson for Paris responded to media saying, "We only just received the complaint but it is clear that it is not based on fact. Among other things nobody from the Hilton team ever told the insurance company that the Damiani items that were stolen were returned by police. We are not aware of any of the Damiani items being recovered by the police. Only costume jewelry was recovered."