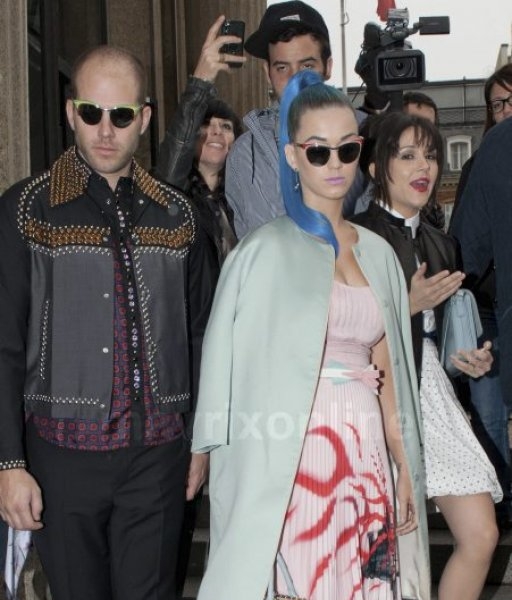 Blue Haired Katy Perry Wears A Flame Printed Pink Dress, Blue Ponytail
"Teenage Dream" singer Katy Perry treats herself to an outfit that looks like a cotton candy dream while attending Paris Fashion Week Fall/Winter 2012.
The pop star continues brandishing blue hair in delicious ways that seem fun and effortless but we have to wonder if she will return to the ebony shade that made her so famous.
The "California Girl" brought a little bit of the Golden state with her to Paris by wearing a cute light pink dress adorned with airbrushed flames under a baby blue coat, yellow with flame decor high heels, a baby blue studded handbag.
Perry's been making a splash during Fashion Week, not only with her bold fashion choices but with the runway model who's been accompanying her everywhere.