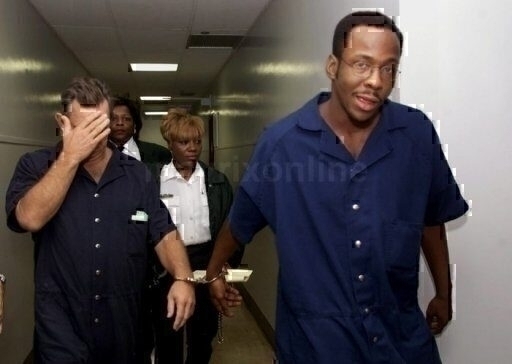 Bobby Brown Booked On Suspicion Of Drunk Driving In Los Angeles
It seems there's more disappointing news for Bobbi Kristina Brown, daughter of the late Whitney Houston and Bobby Brown, as her father Bobbi was arrested on suspicion of drunk driving earlier today.
The 43-year-old singer was allegedly pulled over for talking on his cellphone while driving at 12:20pm in Reseda, California. However police on the scene ended up arrested him on suspicion of driving under the influence.
This is bad news for Brown, who's been grieving his ex-wife, as he already has a DUI conviction on his record stemming from a 1996 arrest in Georgia.
Brown was taken to Van Nuys Jail where he was booked on suspicion of driving under the influence with a BAC of over .08 and later made bail.