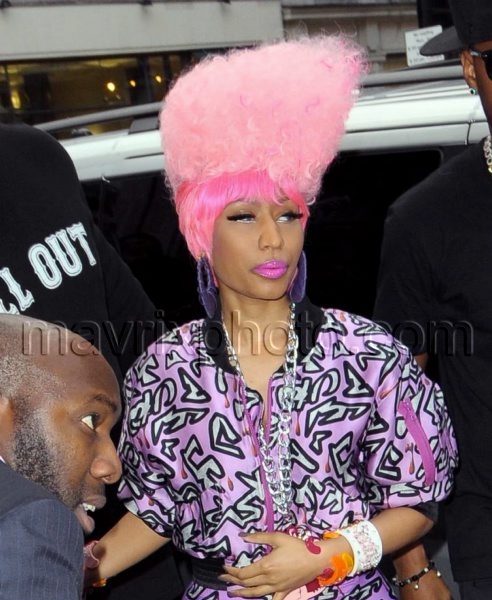 Minaj Pink Thursday
Nicki Minaj takes London by storm on her first full day in the capital.
Aside from the hair-raising pink wig and the anticipated colorful outfit, Minaj's UK fans went into overdrive for a glimpse of the singer.
First stop BBC Radio 1 to a sizeable, but manageable, crowd. While inside, the crowd of fans grew to huge proportions and security seemed to have difficulty keeping things under control as she made her way to her waiting car.
Hey Nicki, about that wig….it was pink but it's not Friday?