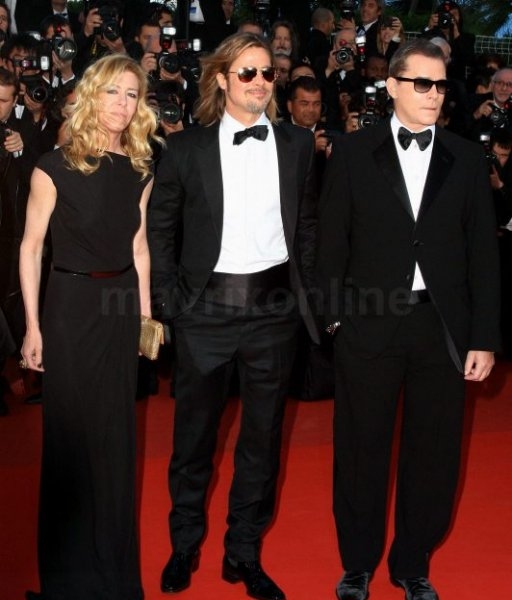 Brad Pitt Is Killing Them Softly In Cannes
Brad Pitt was the main attraction today at the Killing Them Softly red carpet call at the 65 Festival De Cannes.
Yeah I thought I would say it in French this time, it sounds waaaaay cooler!
Nestled amongst his co-stars Ray Liotta and Dede Gardner, Pitt looked uber cool in his Tux and shades, but then when doesn't he?
The movie sees Pitt in the lead role as Jackie Coogan, a hit-man, and is based on the 1974 novel. Pitt was quizzed today during an earlier press conference about the violent content in the film but he kept his calm answering all the questions. He explained that he didn't find the filming uncomfortable as "We live in such a violent world".
But enough of that, I know what you all want to know. Did he dish any details about impending nuptials. He was a bit more tight lipped on that topic but did say, "We have no date. We actually really, truly have no date".
Ok Brad and Angie, we believe you, just don't forget my wedding invite when you do decide.