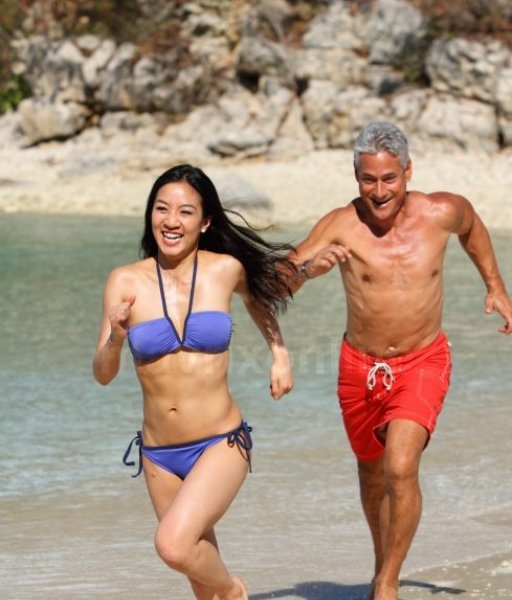 Olympians Greg Louganis & Michelle Kwan Enjoy Time On Royal Caribbean Cruise 'Oasis Of The Seas'
Olympians Michelle Kwan and Greg Louganis glisten in the sunshine while frolicking on a beach in Labadee, Haiti while their Royal Caribbean cruise was in port during a vacation this week.
The gold medal winners are currently sailing the world's largest cruise liner, Royal Caribbean's "Oasis of the Seas" and enjoying many of the luxury liners awesome amenities, which includes a surf pool, rock wall, lush tropical gardens and a synchronized swimming show.
But that's not all, the ship also includes an beautiful open-air "Central Park" with live trees and a family-friendly amusement area called the Boardwalk, to ensure fun for the whole family.
The "Oasis Of The Seas" is a luxury liner fit for Olympians who enjoy rumbling and tumbling in the sand, sea and all the incredible benefits of the largest ship currently at sea.