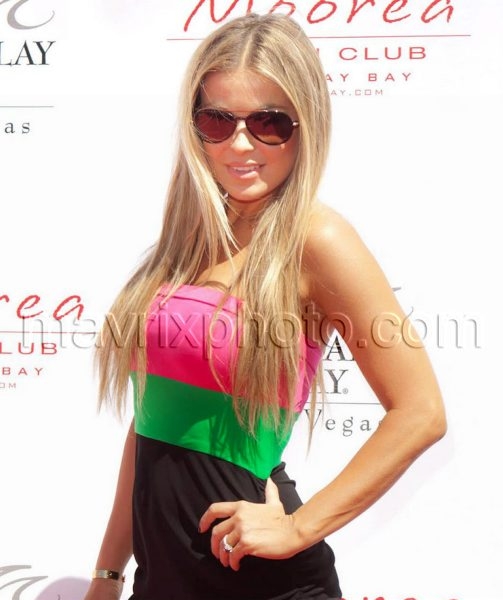 Carmen Electra Moorea Beach Club
Enjoy the last long weekend of Summer 2010, Carmen is!
Hot chick Carmen Electra busted out a block-color tube dress to host the Moorea Beach Club Labor Day Weekend party in Sin City yesterday, held at the Mandalay Bay Hotel & Casino's Ultra Beach Lounge.
Guitarist Rob Patterson, Carmen's soon-to-be-hubby, was also out to party with his fiancee who he must be proud of as she recently reclaimed her status as a bombshell (that is if she ever lost it) when she hit the burlesque stage with Kelly Osbourne to perform with the Pussycat Dolls at LA's Viper Room last Thursday.