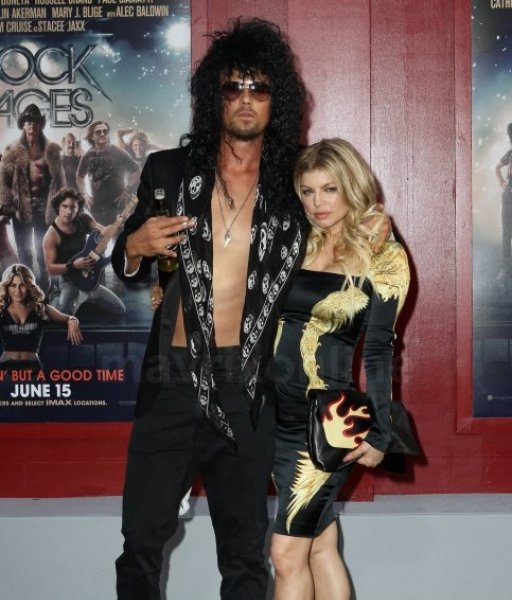 Celebrities Rock The Red Carpet At Rock Of Ages LA Premiere
Tom Cruise, Julianne Hough, Diego Boneta, Catherine Zeta-Jones, Alec Baldwin, Russell Brand, Josh Duhamel, Fergie, Brett Michaels….. yeah you get the idea, the red carpet was literally ROCKING last night at the LA premiere of Rock Of Ages.
Tom, who plays Stacee Staxx in the movie, arrived a full two hours early just to sign autographs for his fans… that's so cool!
Amongst the live music and real 80's rockers, the stars of the movie smiled, joked and waved to the crowd. Julianne looked stunning in a yellow fish tail number that showed off her perfect figure while Diego Boneta looked dapper and still a little bit rock and roll in a black suit.
Just loving Josh Duhamel's outfit though! Rock on dude!
The sure fire Warner Bros. hit comes out in theaters June 15th….For those about to rock….we salute you!