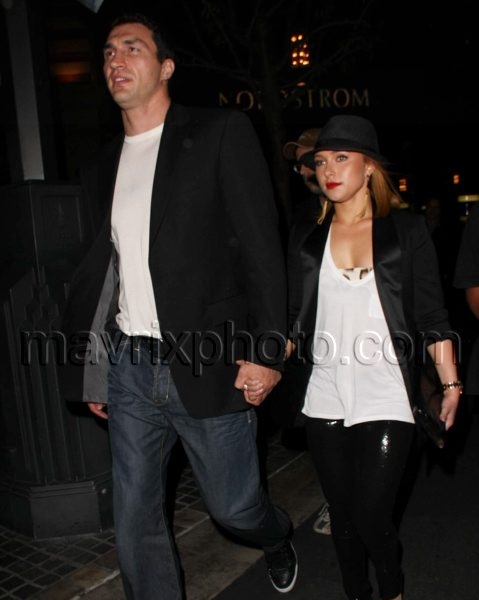 Hayden Panettiere Supports Her Brother's New Movie
Hayden Panettiere and her hulking hunk of a boyfriend, Ukrainian heavyweight  boxer Wladimir Klitschko, hit up the premiere of the family film The Perfect Game. The flick stars Cheech Marin, and the event was held at The Grove last night.  Hayden was out to support her brother, Jansen Panettiere, who also stars in the film.
In semi-related news, I love the red lipstick with the black outfit. Hayden's usually pretty low key when it comes to her style, but she certainly knows when to up the glam a bit!